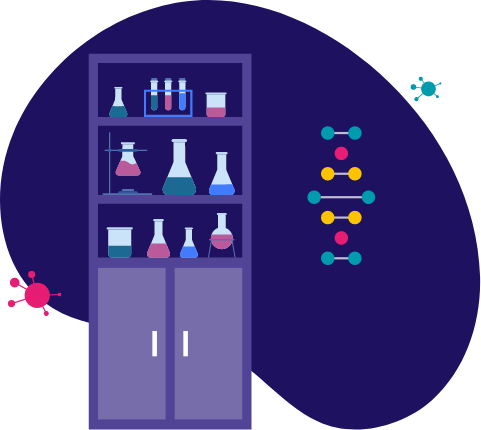 Recognizing the need for sensitivity, speed, convenience, quality, and service, we research, develop, and manufacture the highest quality detection and immunoassay kits for clinically important biomolecules.
We delight in taking on the most technically challenging assays there are to develop. The thrill of building a kit that makes someone else's job easier or allows someone to measure something no one else has is what drives us. And we are driven!
And we don't stop there. Our Customer Service and Technical Support teams go out of their way to help you obtain the right product to achieve accurate results in a straightforward way.
Our bottom line is that we never compromise on quality, and quality does not come without investment.
We take pride in never compromising on quality—both in our own products and in the Contract Assay Services we provide.
Rather than contract out services such as organic chemistry, peptide synthesis, and antibody production to the cheapest labor, we go back to the same, high-quality suppliers (and friends!), even if it will cost more. The quality of analytical measurement is proportional to the quality of the raw materials.
Additionally, you will see the phrase "N-Cal™" throughout our website. This refers to kits where the standard is calibrated to World Health Organization (WHO) or US National Institute of Standards and Technology Reference Materials. Any kit is only as good as the standard that it is referenced against.
On January 1, 2017, Arbor Assays became the world's first Employee Owned life sciences company by way of a perpetual employee benefit trust (EBT)
As an EBT, the board of directors ensures the company remains an independent entity for the benefit of customers and employees. For the customer, employee ownership means the company can be counted on to continuously experiment, innovate, and provide high-quality products longterm. For employees, ownership means increased job security and career satisfaction without the fear Arbor Assays being sold to a larger development company.
At Arbor Assays, philosophy matters. We are totally committed to customer service and we will make every effort to satisfy your scientific needs.
Our commitment is to our customers, our community, our environment, and ourselves. We work for you! Your input and questions are valued, if you have any comments, or concerns, we invite you to contact us—you can expect to receive a timely answer from a real person.
Service, in short, is not what you do, but who you are. It is a way of living that you need to bring to everything you do, if you are to bring it to your customer interactions.

Betsy Sanders, Author
Meet the Team
Steve Wilcoxen
Quality Manager
Jenna Hendershot
Sales and Marketing Manager
Mindy Arden
Manufacturing Manager
Nasrin Meraji
Quality Control Manager
Sherry Adams
Customer Service Specialist
Daphnir Joseph Cross
Customer Service Specialist/ Marketing Assistant
Cassie Schumacher
Product Manager
Shaun Sanderson
Manufacturing Associate – Team Lead
Sandy Bishop
Manufacturing Scientist
Jack Gross
Shipping Coordinator
Marion Goff
Quality Control Technician
Michelle Price
Finance Specialist
Linda Gronemeyer
Finance Specialist
Alex Baird
Product Support Technician
Andrew Heggen
Manufacturing Associate
Our Board and Founders
Russ Hart
Chairman of the Board and retired Founder
Barb Scheuer
Board Director and retired Founder
Joanna LaBresh
Board Secretary
Rod Byrne
Board Treasurer
Nancy Schmidt
retired Founder
Community Support
At Arbor Assays we believe we should be proactive in providing community support and giving back. We do this through a variety of charitable efforts that are meaningful to our employees and our mission.
In 2023, Arbor Assays will be donating 1 tree for each kit sold to One Tree Planted
---